Learn Book 1 With Colleagues!
The year-long study group offers the opportunity for Kaleidoscopes Book 1 teachers to ask questions, get support with challenges, and elevate your teaching through the power of community.
Novice or veteran, all teachers are welcome— let's grow together! The format is guided discussion, with opportunities to talk through challenges and practice skills in a safe and supportive format. 
The first session is FREE — simply RSVP to [email protected] to register for this session.
FORMAT: Six 90-minute live zoom sessions. Sessions are recorded in case you can't attend a given session. 
DATE & TIME: 11-12:30 CDT on Tuesdays (the second week of most months): Oct 10 • Nov 14 • Jan 9 • Feb 13 • Mar 5 •Apr 9
PREREQUISITE: Kaleidoscopes Book 1 workshop
COST: $124 for the year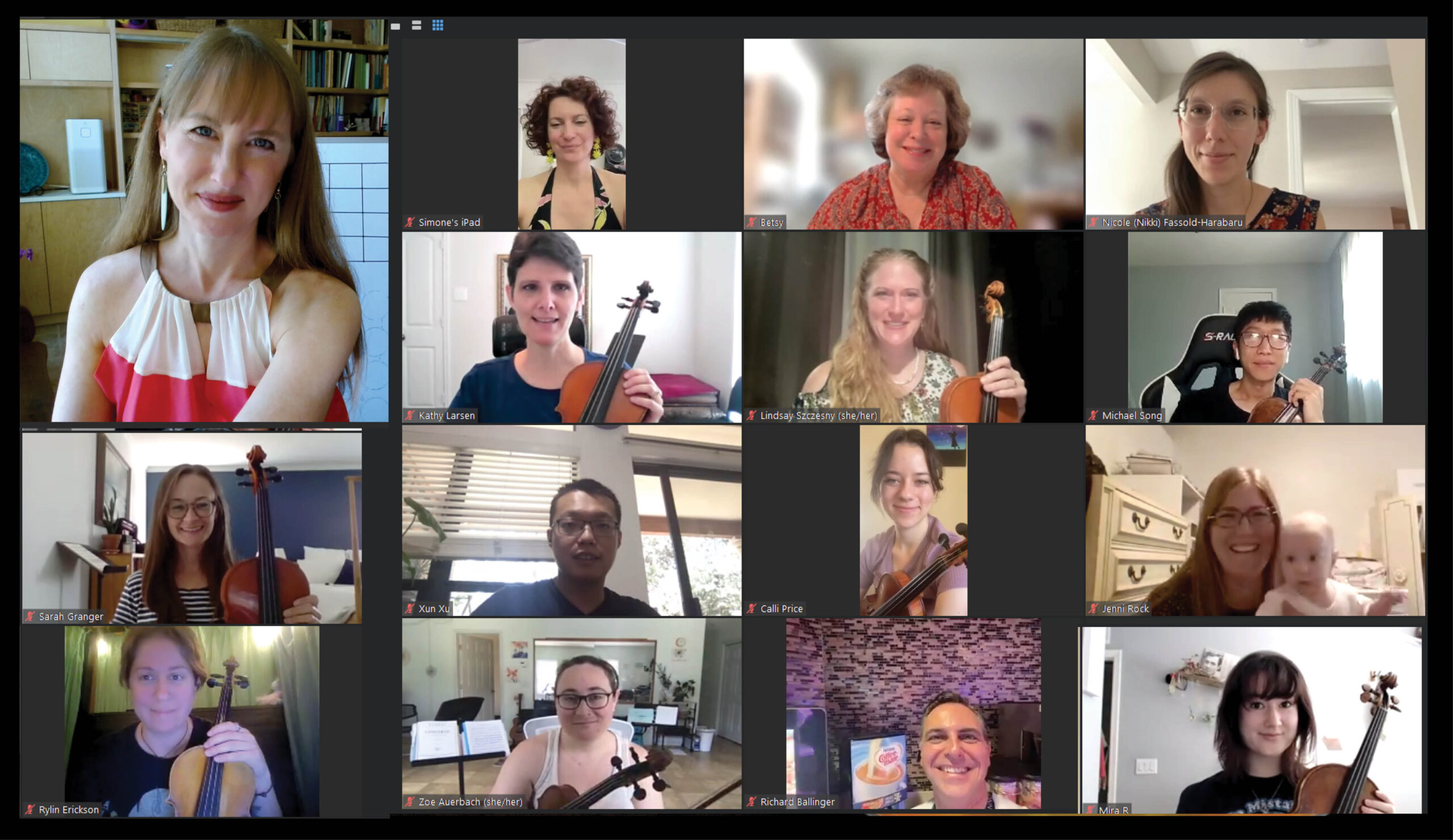 Yes, I would like to join the study group!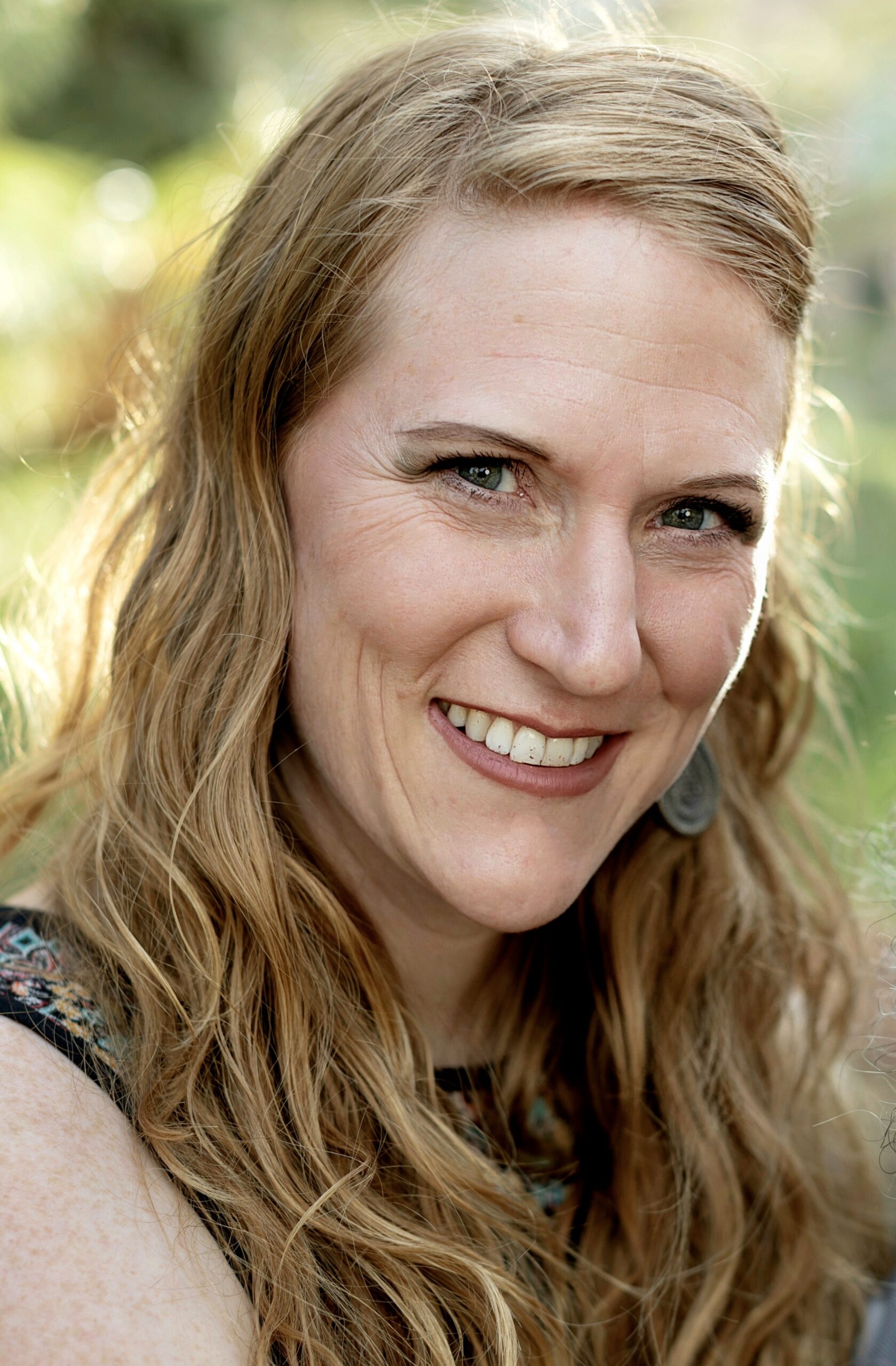 Lindsay Fife Szczesny began learning Suzuki violin at age 6 under the passionate and dedicated Sara Penny. Lindsay's mother, an accomplished pianist in her own right, enriched her study by initiating a neighborhood fiddling group, High Country Fiddlers. Touring Utah with this group helped to solidify Lindsay's love for playing.
Lindsay earned her Associate's degree from Ricks College (now BYU-Idaho), performing under Dr. Kevin Call and studying violin with Ted Ashton. She credits the latter with helping her to develop a sense of self separate from the violin, inspired by his own cultivation of outside passions and his encouragement of students to do the same. She received her B.A. in Music Education at the Utah State University, performing under the baton of Sergio Bernal and studying violin with Rebecca McFaul of the Fry Street Quartet. 
Lindsay's philosophy is strongly influenced by educational approaches centered on dialogue and inquiry, cultivating leadership and independent thinking, and reading classics rather than textbooks. In 2018 she became certified in Dynamic Emotional Integration (DEI), studying with founder Karla McLaren. She is the mother of five home-schooled children, and in her parenting and teaching seeks to lead by inspiration rather than coercion, honoring children's autonomy and self-determination. 
Lindsay's active inner life is influenced by philosophy, literature, and self-reflection. She attends the Timpanogos Storytelling festival in Northern Utah every year, and her passion for reading is shared by her husband Stan, who is a Professor of English Literature. Her favorite book is Jane Eyre, which epitomizes the theme of being true to oneself even with great sacrifice.
Lindsay's teaching spans more than three decades. Her primary teacher training was with Ed Sprunger and Elise Winters, with mentoring by Elizabeth Porch, who modeled the power of repetition and breaking down skills; and Bonnie Romkey, whose impressive organizational systems encompasses student assignment sheets to the studio as a whole. 
Lindsay's embrace of the Kaleidoscopes methodology was inspired by the possibility offered by the method for developing genuine aural skills and musical intuition in a systematic way — rather than older approaches to theory which are superficially faster but less thorough and effective. In her journey as a Kaleidoscopes teacher she has deepened her mastery of the various movement exercises and bowing patterns and a more granular and layered approach to movement analysis. She completed the Kaleidoscopes Teacher Practicum in 2022 and is on the pathway to become a teacher trainer within the method.
Lindsay has served as co-director of Suzuki Strings Cedar City since 2019, and has taught String Methods at Southern Utah University since 2016. She serves as principal second in the Orchestra of Southern Utah and is the first violinist of the Southern Utah String Quartet. She has played with the rock band 8eez since 2017, keeping music fun for herself and her students.
I began using techniques that I learned from the workshop starting on the second day of training. Elise Winters is not only a brilliant violinist, but also a once-in-a-lifetime pedagogue. I truly believe that this program will be talked about as commonly as Suzuki and Kodaly are around the world, very soon.
Jessica Muiseke-Wilkison
Violin Teacher in Tucson, AZ