Kaleidoscopes Book 2 Workshop: Expressive Foundations
Building Advanced Skills with a Heart-Centered Approach
DURATION: 22 in-person hours, plus 10 hours of video lesson observations.
FORMAT: Live video seminar. Limit 15 participants.
SCHEDULE: July 18-30, Mon-Fri, 11:00 – 1:30 CST
QUESTIONS: Email Roger at [email protected].
An intellectual as well as an artist, Ms. Winters has made a major contribution to the field of violin pedagogy. Integrating her knowledge of psychology, education, kinesiology, and music, Ms. Winters takes the best of all the major schools of violin pedagogy and adds her unique methods.
– Ruth N., Orpheus Academy of Music
Full Tuition
$350 by June 15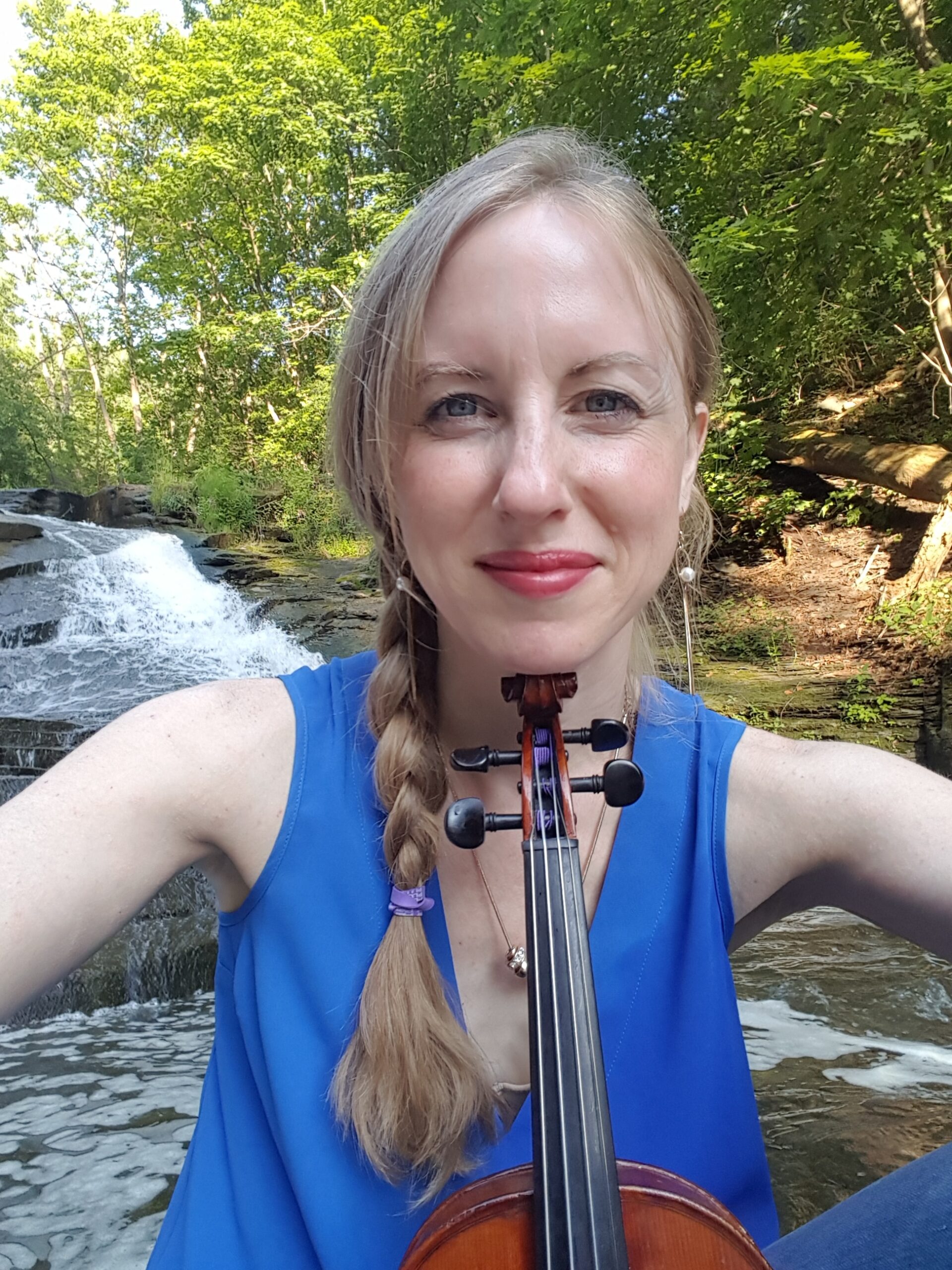 Elise Winters holds a B.A. from Rice University and a Master of Social Work from the University of Texas, with coursework in violin performance, linguistics, neurolinguistics, cognitive neuroscience, and cognition.
She completed her 3-year Kodaly training at Indiana University Jacobs School of Music. A former student of Ronda Cole, her Suzuki teacher trainers include Judy Bossuat-Gallic, Cathy Lee, Marilyn O'Boyle, Doris Preucil, Edward Kreitman, and Charles Krigbaum.
Elise has performed as a member of the Austin Symphony, Austin Lyric Opera, and the Grammy Award-winning Conspirare choir, and appears regularly as guest concertmistress of La Follia Austin Baroque. She is a published author with Oxford University Press and author of Kaleidoscopes for Violin, which blends Montessori and Kodaly principles within a Suzuki framework.
Elise's passions outside of violin include design, dance, and sustainability. She directs a full-time studio of 50 students in Austin, Texas.
I began using techniques that I learned from the workshop starting on the second day of training. Elise Winters is not only a brilliant violinist, but also a once-in-a-lifetime pedagogue. I truly believe that this program will be talked about as commonly as Suzuki and Kodaly are around the world, very soon.
Jessica Muiseke-Wilkison
Violin Teacher in Tucson, AZ