Book 1 Workshop: The Well-Rounded Twinkler
DURATION: 30 in-person hours, plus 12 hours of video lesson observations.
FORMAT: Live video seminar. Limit 25 participants.
MATERIALS: The Teacher Guide (which includes the student books as well as Lines & Spaces) is included with tuition. All materials will be shipped three weeks before the course begins.
REFUND POLICY: If unforeseen circumstances prevent you from attending the workshop, you may attend an equivalent future workshop for a $50 transfer fee, payable when you re-register. If you withdraw after June 15 the transfer fee will be $150.
If you wish to cancel rather than transfer your registration, the following will apply:
Full refund, minus a $45 administrative fee, if you cancel by April 20, 2023.
70% refund if you cancel by May 15
50% refund if you cancel by June 15
Cancellations after June 15 are not eligible for a refund. 
"I loved the workshop. It was truly life-changing."
— Laura Syjud, Suzuki Violin Specialist, Desert Shadows Elementary School
NOTE TO PARTICIPANTS: While the course meets only 3 hours each day, the content is intellectually challenging, and teachers will want to spend some time studying and reflecting outside of class. The video observation takes approximately 60 minutes to complete, but our most committed teachers have shared that they typically spend an additional hour to take additional notes and fully process the material. 
We suggest keeping your schedule as light as possible (maximum 1–2 students per day) during the two weeks of the workshop.
Questions? Email Kellen at [email protected].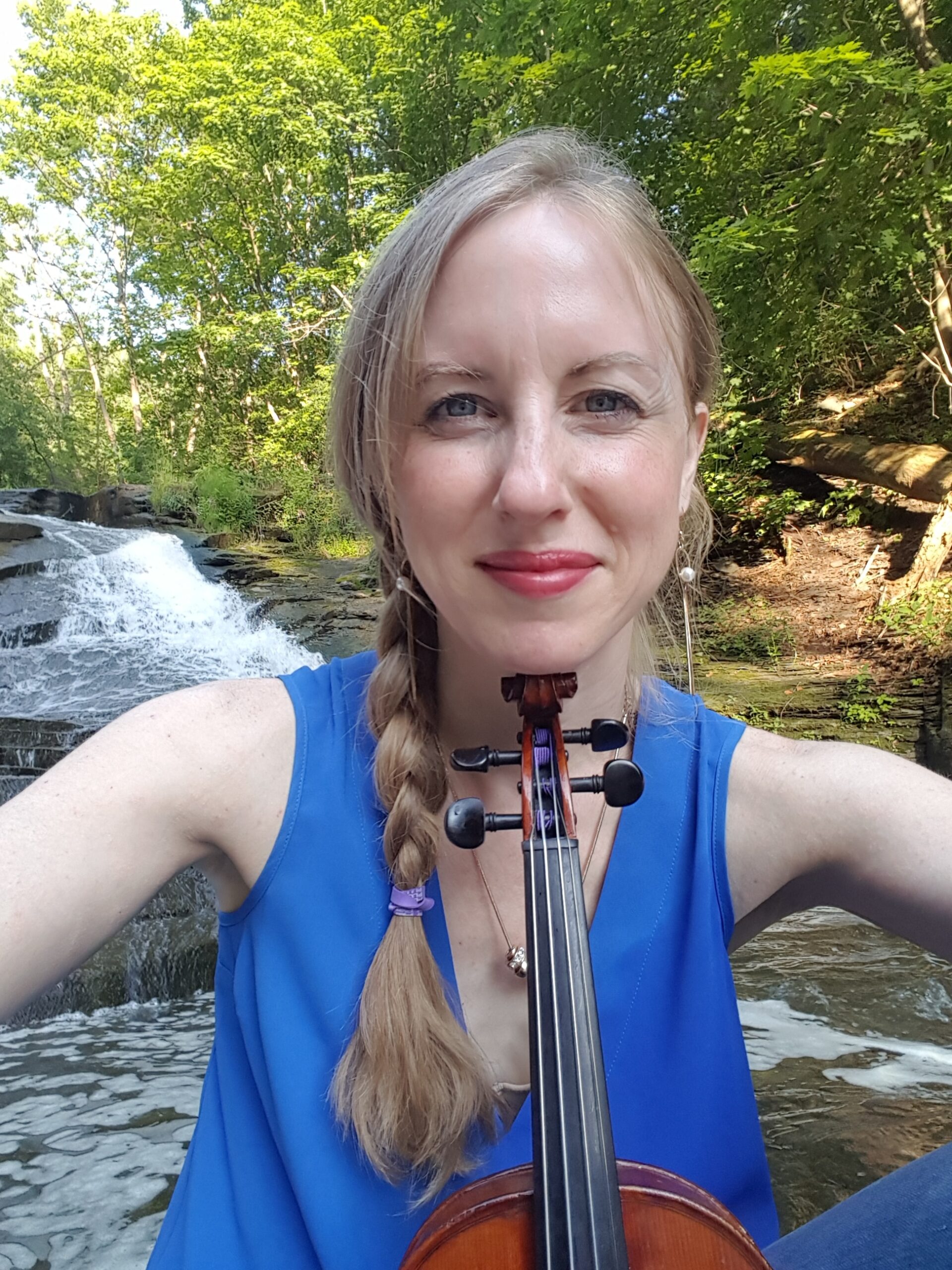 Elise Winters holds a B.A. from Rice University and a Master of Social Work from the University of Texas, with coursework in violin performance, linguistics, neurolinguistics, cognitive neuroscience, and cognition.
She completed her 3-year Kodaly training at Indiana University Jacobs School of Music. A former student of Ronda Cole, her Suzuki teacher trainers include Judy Bossuat-Gallic, Cathy Lee, Marilyn O'Boyle, Doris Preucil, Edward Kreitman, and Charles Krigbaum.
Elise has performed as a member of the Austin Symphony, Austin Lyric Opera, and the Grammy Award-winning Conspirare choir, and appears regularly as guest concertmistress of La Follia Austin Baroque. She is a published author with Oxford University Press and author of Kaleidoscopes for Violin, which blends Montessori and Kodaly principles within a Suzuki framework.
Elise's passions outside of violin include design, dance, and baguazhang. She directs a full-time studio of 50 students in Austin, Texas.
I began using techniques that I learned from the workshop starting on the second day of training. Elise Winters is not only a brilliant violinist, but also a once-in-a-lifetime pedagogue. I truly believe that this program will be talked about as commonly as Suzuki and Kodaly are around the world, very soon.
Jessica Muiseke-Wilkison
Violin Teacher in Tucson, AZ